Employee Health Promotion
Awarded the Badge of "Sports Enterprise Certification" in 2020 by the Sports Department of the Ministry of Education.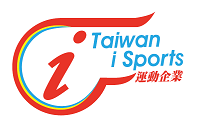 Since employee health is the long-term value, SYSTEX provides a "comprehensive employee health care plan", allowing employees to take good care of family and personal health while focusing on work, to enhance centripetal force and corporate competition. In 2021, the total expense for health promotion is NT$11.736 million.
SYSTEX offers annual employee health examination better than regulations and subsidizes NT$3,500 each employee (once every 2 years for employees under the age of 40, and once a year for employees over the age of 40). Since 2019, employees can choose their own health examination plan within 14 medical institutions. After examination, the health managers evaluate employee's personal medical report and provide personal consultation.
In order to help maintain the health of employees, SYSTEX has employed full-time "health managers" and set up a "health management center" conducting long-term tracking of employees with abnormal health status including overweight, Hypertension, Hyperlipidemia, Hyperglycemia, high-risk medical history, major illness or other specified medical status, and formulating personal health improvement suggestions and disease prevention plans.
SYSTEX incorporates "Prevention Plans of Ergonomic Hazards", "Prevention Plans of Overwork Related Illness" and "Maternal Health Management Plans" into risk assessments to identify potential Occupational Safety and Health hazard factors.
Besides, SYSTEX provides medical consultation services in cooperation with specialists from NTUH, conducting one-to-one care and tracking management to improve employees' awareness of health. A total of 30 health consultation meetings are held in 2021, with a total of 171 employees participating. The total expense in 2021 is NT$438,000.
Employee Assistance Programs
SYSTEX has launched "EAP" from 2021, hoping to help protect the health of employees. The "EAP" provides 24-hour real-time telephone consultation services and various services on the physical and mental care platform, including work, life and health-related information, and online stress detection, so that employees can find relevant information for their needs. In 2021, a total of 101 employees uses the online consultation services for counseling on legal, occupational, health, marriage, parent-child relationship and other issues.
In order to relieve employees' physical and mental stress and help balance family and work, SYSTEX has irregularly held stress relief and health seminars. In 2021, due to the epidemic prevention, we have held 8 online seminars with a total of 367 participants, including health topics of stress relief, communication, psychology, parent-child relationship, etc. Besides, SYSTEX also provides health information through email and Health UP! APP with a total of 40 articles.
Sports Competition and Worktime Exercise Courses
During the peak of epidemic in 2021, SYSTEX has converted many in-class exercise courses to online courses to help employees stay healthy.
SYSTEX Cup 3-on-3 Basketball Competition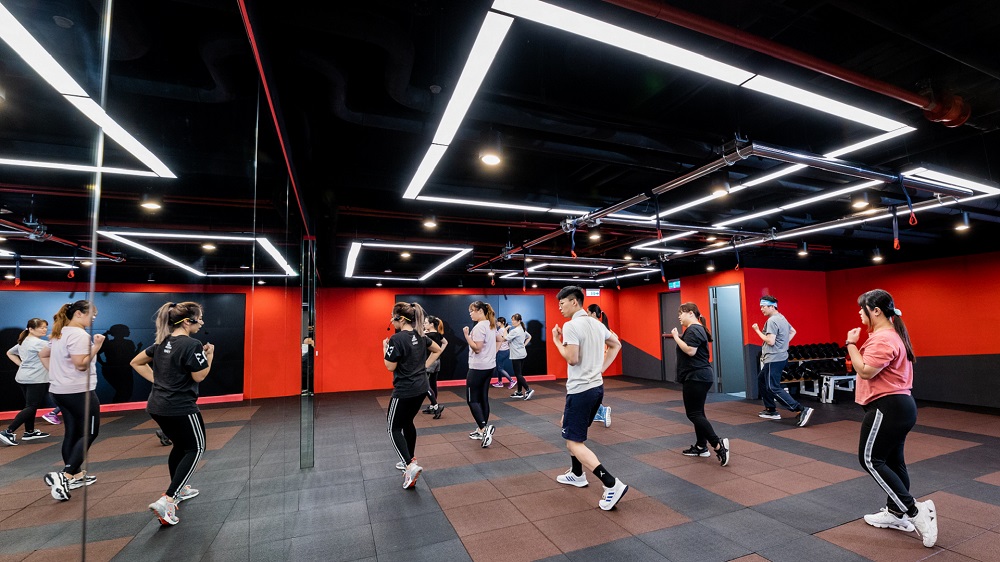 Worktime Exercise Courses
| | |
| --- | --- |
| SYSTEX Cup 3-on-3 Basketball Competition | In 2021, the 3rd Competition was held under compliance with government's epidemic prevention guidelines, with a total of 149 participants from 26 teams in SYSTEX. |
| Online Sports Competition | SYSTEX held 2 online competitions, "7-Day Walking" with a total of 51 participants and "SYSTEX i-Hiking" with a total of 420 participants. The total expense in 2021 is NT$34,000. |
| Worktime Exercise Courses | SYSTEX employs full-time athletic trainers to provide "worktime exercise courses" and online micro-exercises including strength training, aerobic exercise, etc. During the epidemic period, employees during work from home can still exercise with online athletic trainers. In 2021, 85 in-class courses are held, with a total of 948 participants; 27 online courses are held, with a total of 695 participants. |
| Smart Video Coaching Courses | During the epidemic period in 2021 (6/18~7/2), SYSTEX Has held 15 video courses with a total of 75 participants. |
Club Activities
SYSTEX has formulated "Rules of Staff Clubs" to fund club activities, encourage employees to participate various club activities and facilitate communication, such badminton club, yoga club, mountaineering club, softball club, road running club, reading club, boardgame club, etc. The total subsidy in 2021 is NT$104,000.
Free Massage
SYSTEX employs visually impaired people to provide massage services in 8 offices in Taipei and Taichung, allowing employees have a free stress-relief massages, while also increasing employment opportunities for disabled people. In 2021, SYSTEX provides a total of 279 massage sessions with 2,258 participants.
Blood Donation
SYSTEX held 2 blood donation activities, cooperated with the Taipei Blood Center. In 2021, a total of 155 employees participated and a total of 57,500 ml of blood was donated.
Health UP! APP
In 2021, SYSTEX launched the Health Up! APP, integrating various health and exercise data of employees, such as personal medical report data and personal exercise data, allowing employees to keep an eye on their own health status. In 2021, the APP construction costs NT$3 million, and a total of 865 employees downloaded it.
Gamified Health APP
The Health UP! APP provides gamified sports competitions, creating different scenarios based on current affairs topics, such as combining carbon reduction, the Olympics Games and the New World, etc., to inspire participation. The APP also utilizes IoT technology to integrate exercise data from sports equipment, which is then converted into sports points for gift exchange in the future. Besides, it provides health information, making the APP a virtual personal health secretary! In 2021, the cumulative number of sports game steps exceeded 34 million steps.
3 Health Management Applications
The APP uses 3 application modules, through built-in health check data of the past year, allowing employees to self-check and track their health status, and record activity data, such as length of sleep. Meanwhile, through the built-in activity module, sports competition activities can be quickly generated to increase sports motivation and fun. The built-in application value-added module is connected to the fitness equipment for fitness data integration, and is equipped with a virtual video coach to improve interactivity.
Smart Video Coaching Course
Employees' mobile phones are sensor devices, scanning the QR code to start exercise courses, and recording fat burning data to help lose fat effectively. In response to the epidemic, online exercise courses were held and the smart video coach demonstrated movements and performed exercises with employees. In 2021, a total of 1,250 trainees participated in the Smart Video Coaching Courses.
Sports Equipment Integrate Data
Combined with the fitness equipment, the Health UP! APP transmits exercise fitness data to the cloud platform for recording and integration, and converts it into specific training data, such as today's calories burned and daily walking steps and distance, so that employees not only keep track of their sports performance in times, but also gain a sense of sports achievement.