Support Sports Development
Supporting Sports Development with AI & Data Technology
SYSTEX joins hands with partners in the ecosystem and cooperates with National Taiwan Normal University, which is committed to cultivating national-level players for Taiwan. Through the capabilities of "Data and Software", SYSTEX combines Beseye's exclusive "AI Video Analysis Platform Based on Skeleton-Print Technology" and the INBODY's "body mass measurement and data analysis visualization software, Tableau" to train athletes from the inside out, helping coaches and athletes gain insight into personal data and improve their performance.
In the belief that technology enhances innovative and value-added strength for sports, SYSTEX's data scientists cooperate with NTNU to innovate a platform called "Athlete's Day" to collect more sports data, and then build a more accurate and effective AI training model to assist coaches and athletes adjust movement angles and continuously optimize performance.
Sponsor NTNU Men's Basketball Team
National Taiwan Normal University has cultivated elite athletes for many years. In order to support sports development, SYSTEX has donated dream sponsorship funds of NT$2M to encourage national players to actively participate in global competition in 2021. In addition, we also planned to jointly hold a summer basketball camp at a remote school in Taoyuan City, so that the NTNU basketball team can teach the elementary school students basketball skills to make schoolchildren healthier and happier!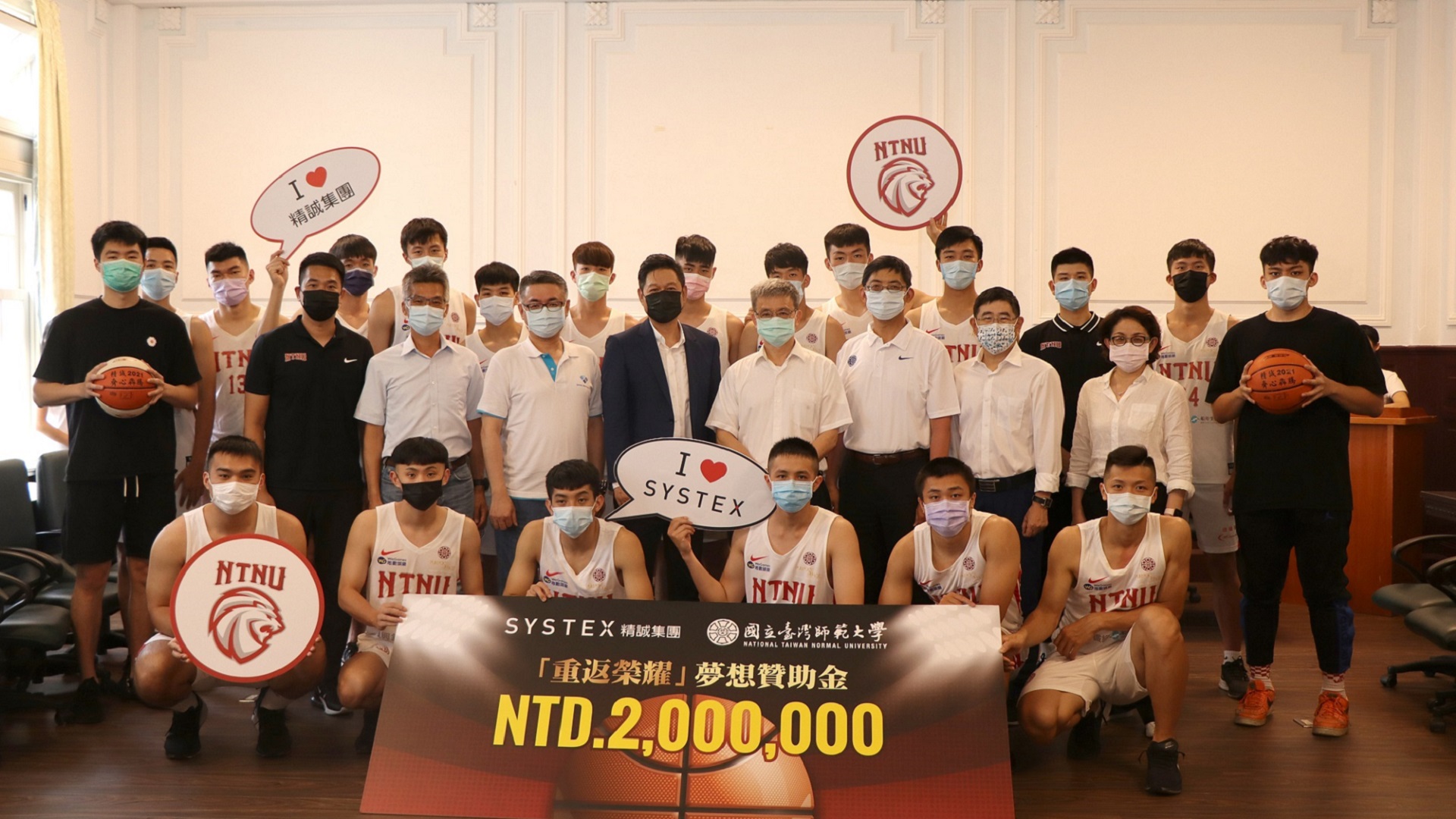 Support the Sailing Team for the Olympics
In 2021, SYSTEX has donated NT$200,000 to the sailing team of National Shuili Vocational High School of Commerce and Industry to support athletes to do well in training to qualify for the Olympics.
Host National Corporate Basketball Competition
In order to make employees healthier, SYSTEX spent NT$1M to hold the first "SYSTEX Corporate Basketball Competition" in 2021 and invited companies to participate. A total of 21 companies participated and held 3 games. However, subsequent games were suspended due to the epidemic.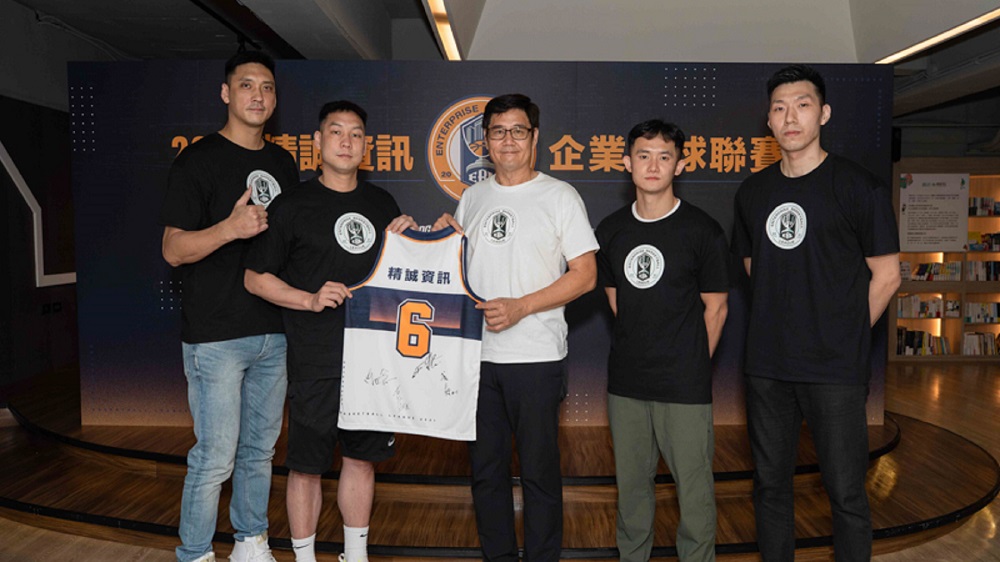 Improve Education in Remote Areas
SYSTEX believes that improving the inequality in educational resources is an important part of cultivating youth. In 2020 and 2021, SYSTEX has continuously cooperated with PaGamO's "Future Literacy School" Program, donating a total of NT$1M to Yongan Elementary School and Quhejian Elementary School in Taoyuan City and donated more than 200 books of SYSTEX-owned "Delight Press", to help children in remote areas improve their reading literacy and creative thinking.
After a year of study, the Quhejian Elementary School with only 100 students have improved their reading literacy. Among them, some students represented to participate in "Taoyuan City Composition Competition" and won the 2nd Prize, so that SYSTEX plans to invest more in cultivating children.
Another Yongan Elementary School located near Yong'an Fishing Port is a remote school. Parents of many students have to work long hours and many students are grandparenting. Therefore, the school not only provides opportunities of after school learning, but also actively strives for PaGamo resources to assist students improve their learning outcomes.
Track Learning Outcomes with Data
Through systematic learning data tracking, the PaGamo program can understand whether students in remote areas have been properly improved, so that more organizations can optimize their participation in social practice and cultivate remote children to become future talents.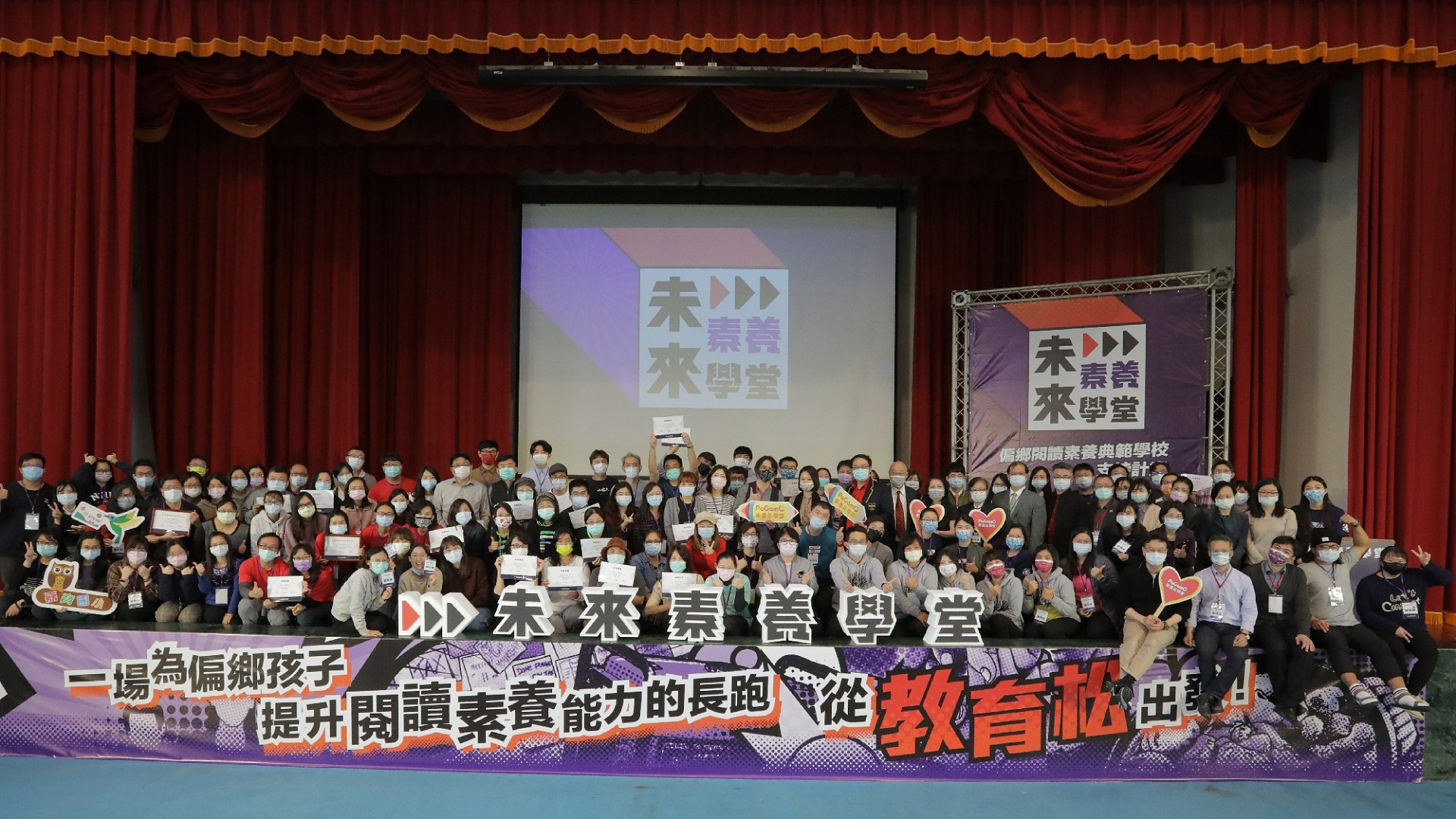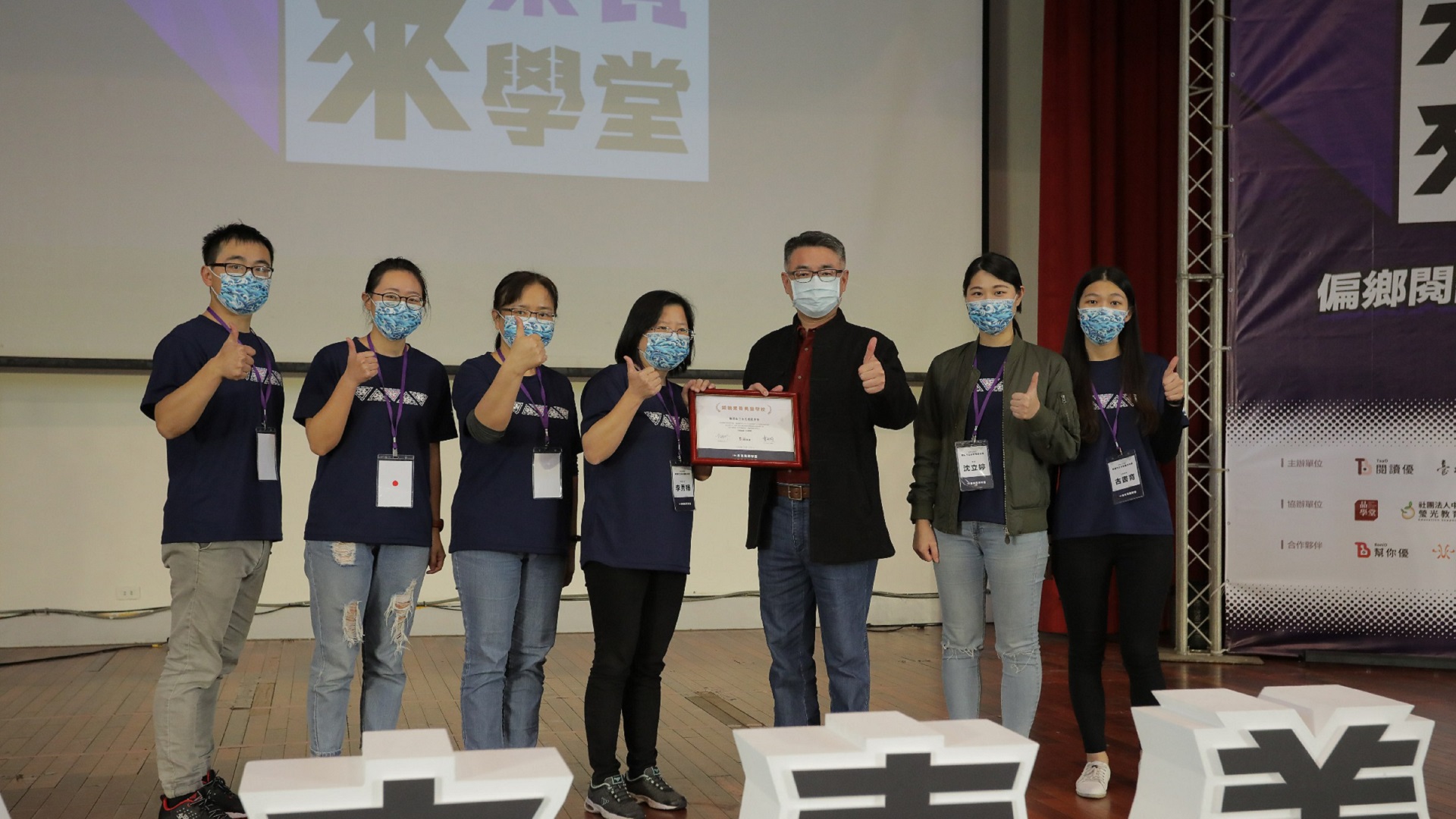 Nepal Library Program – Donated 4,000 English Children's Books
Delight Press, a publishing company under the SYSTEX Group, responded to the "Calls over Ridges" dedicated to global planting education, donating 4,000 English children's books to support the Nepali Library Program to expand the impact of reading.
Public Welfare for Epidemic Prevention
Donate Materials for the Epidemic Prevention
In June 2021, the epidemic situation was severe, SYSTEX voluntarily donated a total of 10,000 pieces of protective clothing of NT$3.342M to 7 medical organizations in Taipei City and New Taipei City, including Taipei Veterans General Hospital, Taipei Shuang Ho Hospital, Taipei Municipal Gan-Dau Hospital, Taipei City Hospital, Cardinal Tien Hospital, Cheng Hsin General Hospital, Keelung Hospital, in order to relieve the pressure on the supply of medical materials and help Taiwan overcome the epidemic.
NTNU "Dream Come True Program"
In 2021, SYSTEX donated a scholarship of NT$1M in the "Dream Come True Program" of National Taiwan Normal University to encourage students to implement innovative action plans and cultivate students' spirit of independent learning and altruism. Students' proposals should conform to the concepts of "humanistic care, innovation, entrepreneurship and applications" to make society better.
2021 performance: A total of 23 students applied, 14 students passed and won scholarships, and their proposals were posted on the Facebook's Fan Page, spreading good deeds.
Participants
Students of "Department of Business Administration", "Graduate Institute of Information Education", "Department of Health Promotion and Health Education", "Department and Graduate Institute of Physical Education and Sport Science",

"Graduate Institute of Social Work", "Graduate Institute of Translation and Interpretation" Department of Mechatronic Engineering", "Department of Technology Application and Human Resource Development", "Department of Civic Education and Leadership", etc.

Proposals

Do vending machines only sell drinks?
Gamification interactive technology
Mental health promotion webpage for burned patients
Elderly people are dedicated to providing services
Changing the world – Translation
Self-realization of talents returning to their hometowns

Glucose sensor precision
Light up my life with light emitting diodes
Earth defense team
See yourself from different angles
Start exercise-humanistic care
Sports without borders
Science & Technology Epidemic Prevention
Gemini Data, an affiliated company of SYSTEX Group, has launched Gemini Explore to assist in the global COVID-19 outbreak investigation, which has been used by many public health organizations and units in several countries. The Knowledge Graph Technology can help users explore the correlation between confirmed cases and contacts, discover unknown interactions among them, and help global front-line epidemic prevention personnel investigate the sources and scope of infection. This extraordinary solution allowed Gemini Data to be selected for the 2020 Presidents Cup Hackathon – Taiwan-US Epidemic Cohack and received awards from 215 people from 53 teams in the United States, Britain, Germany, Japan, Canada, Hungary and R.O.C.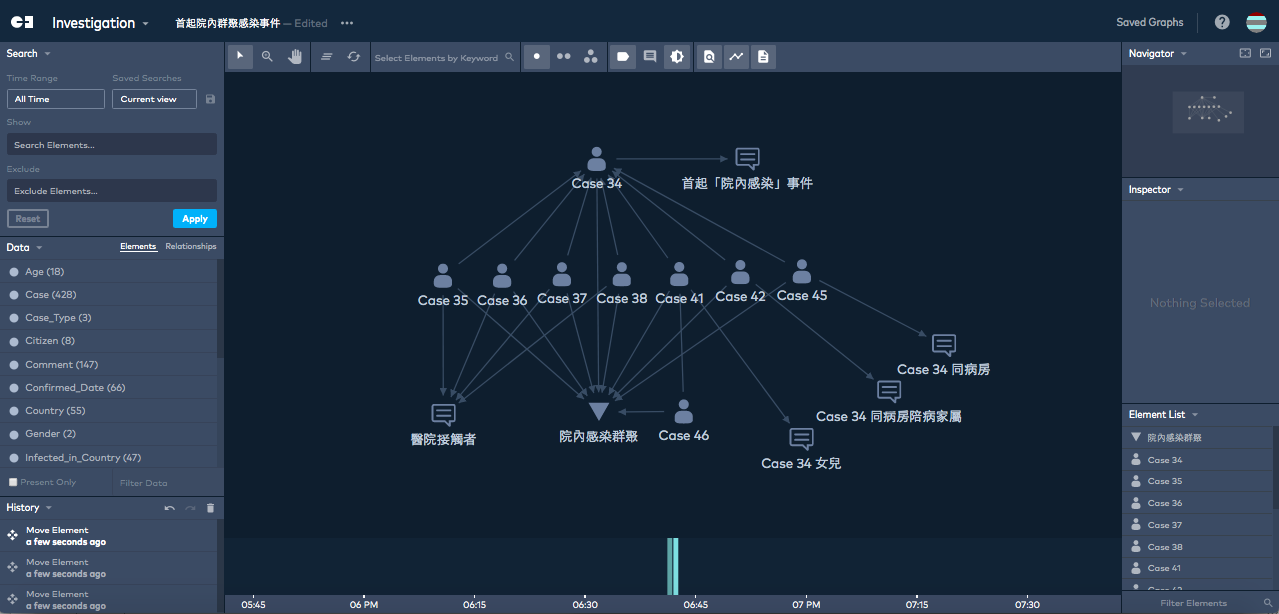 Gemini Explore can help users explore the correlation between confirmed cases and contacts, discover unknown interactions among them, and help epidemic prevention personnel investigate the sources and scope of infection. The graph shows the correlation between confirmed cases and contacts of the first nosocomial cluster infection case in Taiwan.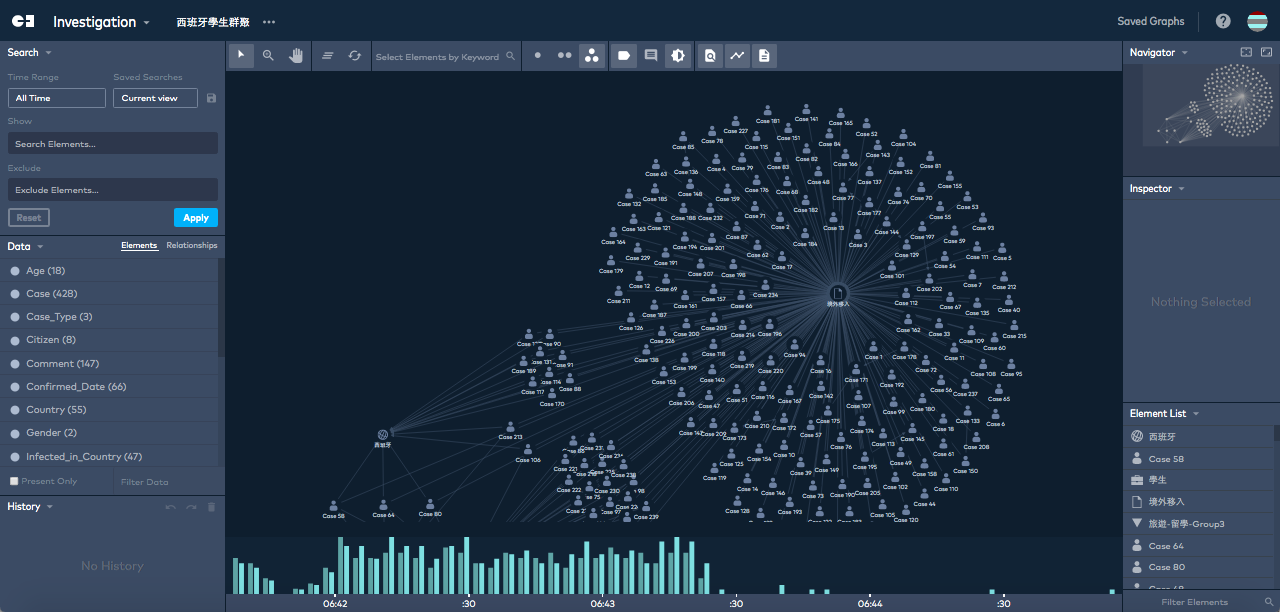 Gemini Explore adopts the Knowledge Graph structure, so even if the epidemic investigators do not have professional experience in data mining and query languages, they can easily explore and mine the correlation between data.