AGP helps AI Startups connect with customers and accelerate global business growth.
The Executive Yuan proposed a 4-year "Taiwan AI Action Plan" in 2018. Although there are several AI Startups with market potential in Taiwan, it still lacks the key elements of the overall ecosystem: software and data. In order to fill the gap in AI development for Taiwan, SYSTEX has launched the "AI+ Generator Program, AGP" in 2018, hoping to help AI Startups become more efficient in market expansion and customer go-to-market.
Matching AI Startups and Client Collaborations
To achieve business success, Startups not only have to invest in growth momentum, but also to build up contact network with customers. Startups participating in AGP can optimize business model with more than 50 executives and external experts, connect with more than 50 AI ecosystem partners of SYSTEX, and further reach more than 30,000 companies through SYSTEX customer matchmaking.
Connect with International Startup Resources
SYSTEX focuses on the "market verification and internationalization" of products of AI Startups. Through AGP, SYSTEX partners with external incubators, accelerators and innovation centers to help next-generation AI entrepreneurs to build better business foundation, and to connect corporate customers with promising AI solutions.
Finding Potential AI Startups
In order to find potential AI Startups, SYSTEX has held the 4th "AI+ Generator Program" with a total of 8 Startups selected in 2021.
| | |
| --- | --- |
| IoNetworks | Provide AI imaging solutions and cooperate with Qualcomm to use AI SoC algorithms for terminal devices, which are applied to large-scale AI services and devices on the city scale, such as traffic analysis, etc. |
| Giftpack | Through AI data analysis technology to solve problems of customizing a large number of gifts, people can select the most suitable gift for each recipient from products around the world quickly and send it to recipient all over the world. |
| AIBDT | Use big data to provide AI analysis solutions for improving yield rate. The efficient computing back-end system and development process of digitization, and automation can help improve efficiency of production line. |
| KryptoGo | The KryptoGo KYC/AML solution allows customers to complete digital identity verification, customer due diligence, and cryptocurrency transaction monitoring in one-stop, so as to greatly save KYC/AML operation time. |
| Chimes AI | The code-free AI modeling and management platform can optimize AI projects for improvement of internal operation schedule and cross-function collaboration, such as carbon emissions and energy consumption calculations. |
| Authme | Combined with detection technology, high-accuracy document inspection and anti-counterfeiting detection systems, it can help to identify users more efficiently, accurately and safely while ensuring process compliance. |
| Uniigym | Through motion sensing, skeleton comparison and gamification content, users can exercise at any time with their mobile phones. Meanwhile, it assists fitness companies to provide with more virtual and real integration services. |
| XREX | Through high-IS-standard blockchain technology, it provides a one-stop solution for cryptocurrencies, allowing enterprise customers to set up hierarchical control and ensure transparency of each digital asset, while allowing general customers to obtain real-time financial services. |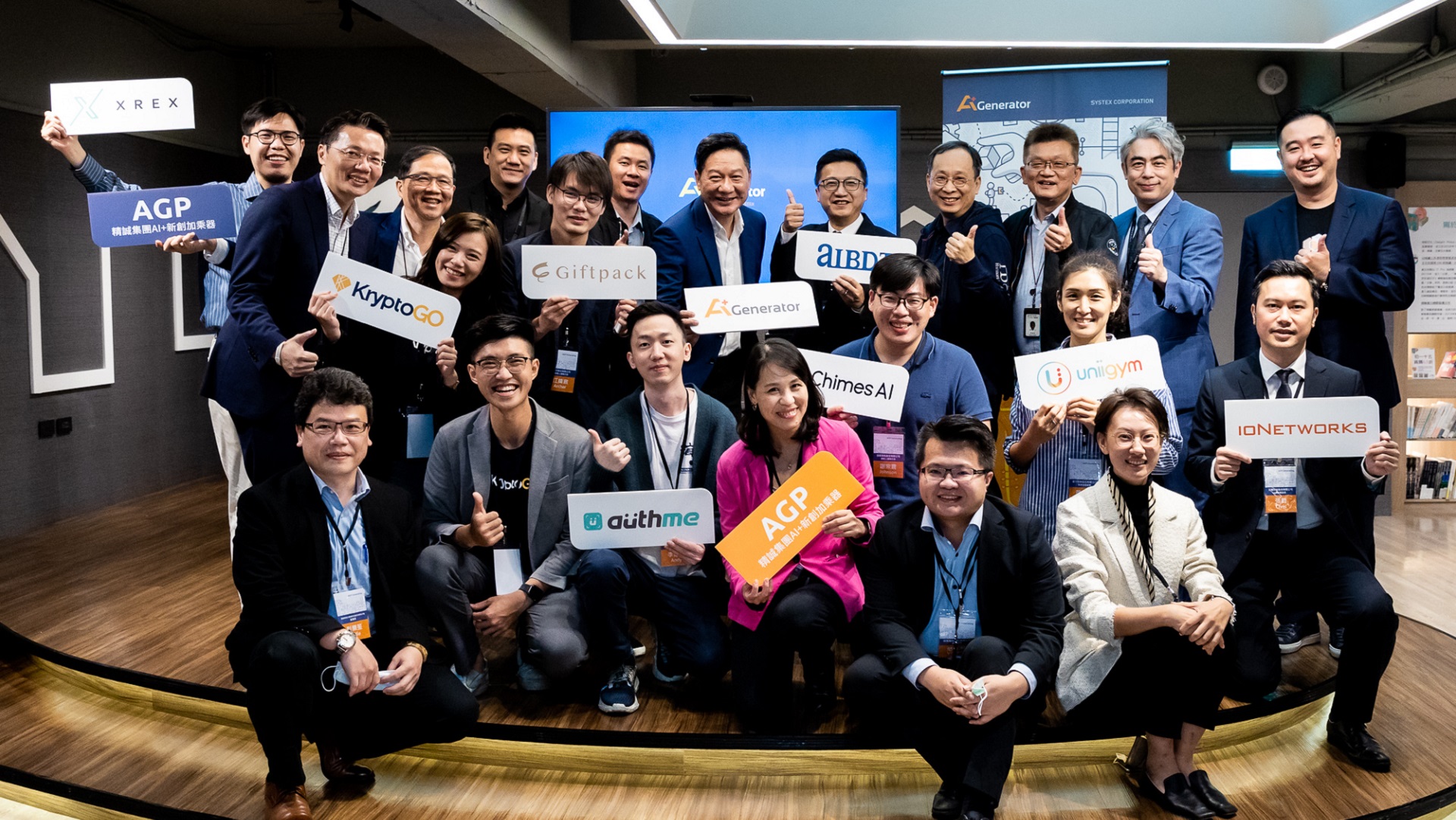 Successfully Connect with Global Industrial Customers
The AGP can help expand Taiwan's AI ecosystem and accelerate AI applications. A total of 29 Startups have been selected for 4 consecutive years and then achieved promising results after rigorous collaboration.
Adhering to the sustainable spirit of "Tech for Social Good", SYSTEX organized "Action Intelligence for Social Good Award, AI4SG Award" program to encourage innovative teams and organizations to apply technology for resolving ESG issues in line with the UN SDGs. Since 2018, SYSTEX launched the first "AI4SG Award" to find and select several teams according to 4 criteria of "sustainability, influence, scale and action", hoping to expand the sustainable impact through rewarding and promoting their successful cases.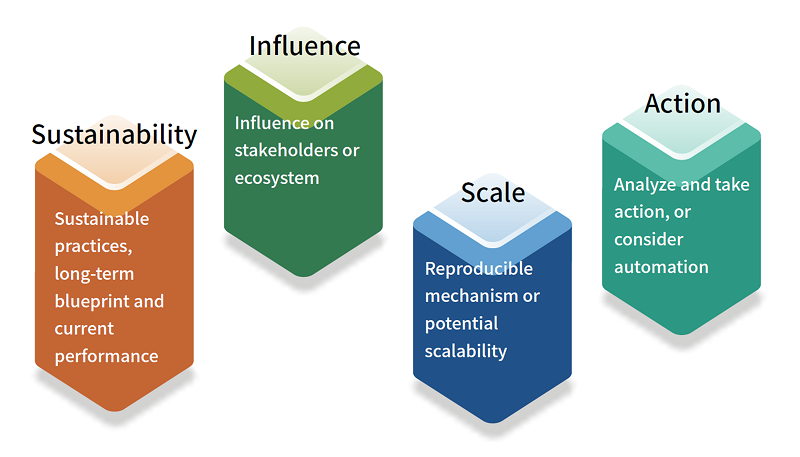 Partnerships for the Goals
SYSTEX has organized the 2nd "AI4SG Awards". The features of the winning projects include outstanding cases of supporting the sustainable development of agriculture, fisheries and animal husbandry, and helping people with severe disabilities to participate in society, and have received a prize of NT$50,000. Accumulated to the 2nd session, 10 teams have won awards and the 3rd is expected to be held by the end of 2022. In addition to offering prizes, SYSTEX also helps promote solutions for winning projects and connect with all business customers and ecosystem partners, and jointly solves ESG issues through technology applications, so as to jointly achieve sustainability in line with SDG 17.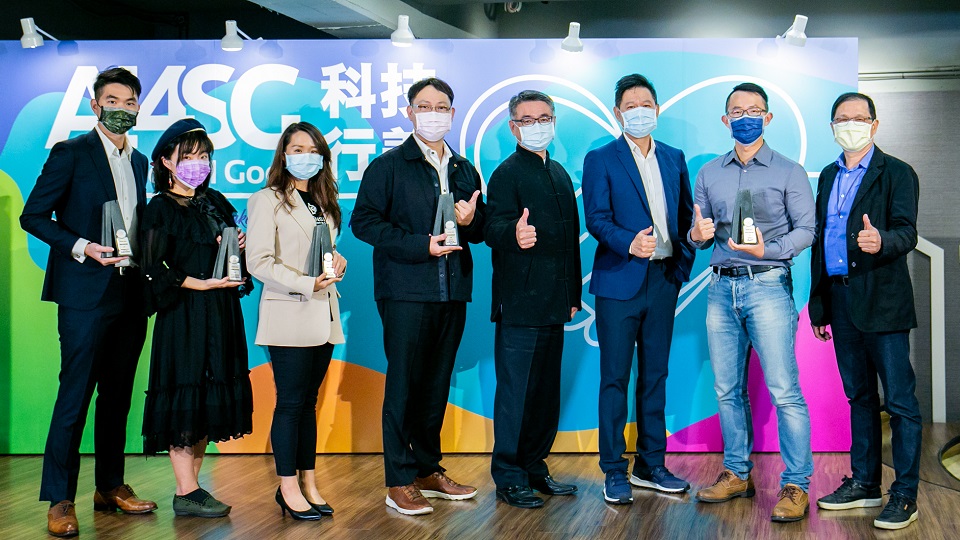 Rewarded PwC's Sustainability Impact Awards
In order to encourage companies and organizations to solve ESG issues through technology and promote social good, SYSTEX launched "AI4SG Award" to join hands with Startups and organizations to create positive impact on society and deliver their moving story. As a result, SYSTEX has been rewarded the 5th "2021 PwC's Sustainability Impact Awards – Technology Impact Award".